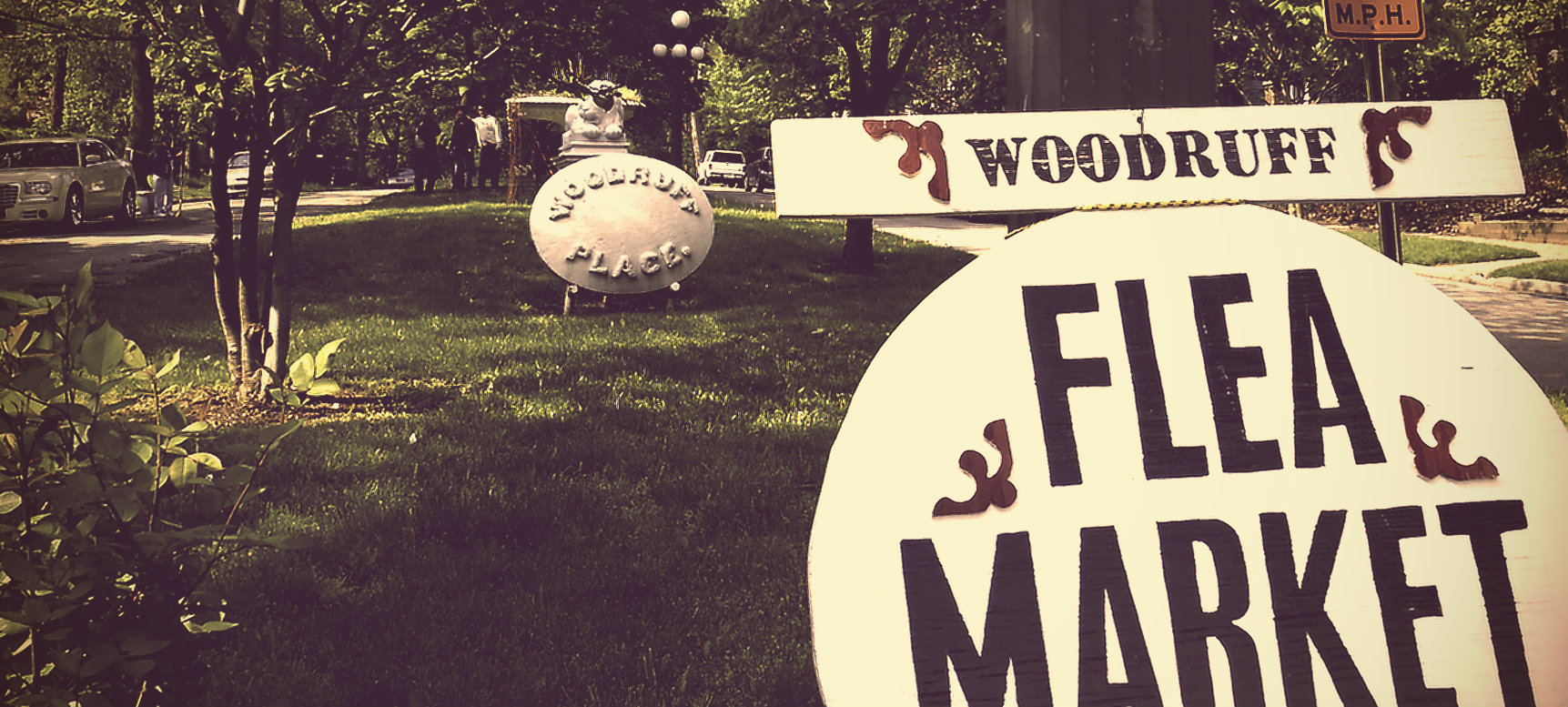 Flea Market 2022
Saturday, June 4 from 8am-5pm
Sunday, June 5 from 10am-5pm
Press Release: Historic Woodruff Place rings in 150 years with annual flea market
Please send any vendor inquiries and requests to [email protected]
---
What is the Woodruff Place Flea Market?

Shop, stroll, and celebrate with us during our 46th annual Flea Market! In addition to all of the usual fun, the planning committee will be offering swag for sale that honors the neighborhood's 150th anniversary, including a commemorative Flea Market t-shirt. Find their tent set up in front of Town Hall (735 East Drive, at the intersection of Cross Drive).
We encourage you to carpool, ride share, use public transit, bike, or walk if feasible! Additional free parking is open north of the neighborhood, in the Teachers' Treasures lot.
We're excited to feature several of our favorite returning (and some new!) food & beverage trucks this year: Centerpoint Brewing, Black Leaf Vegan, Costa Brava, The NY Slice, Super Giant Tenderloins, D&B's Gourmet Hot Dogs, Love Handle, Smokin' Barrel BBQ, Shaggy's Concessions, Oriental Cookery, Gordon's Ice Cream Parlor, Nicey Treat, and more.
Hope to see you there!