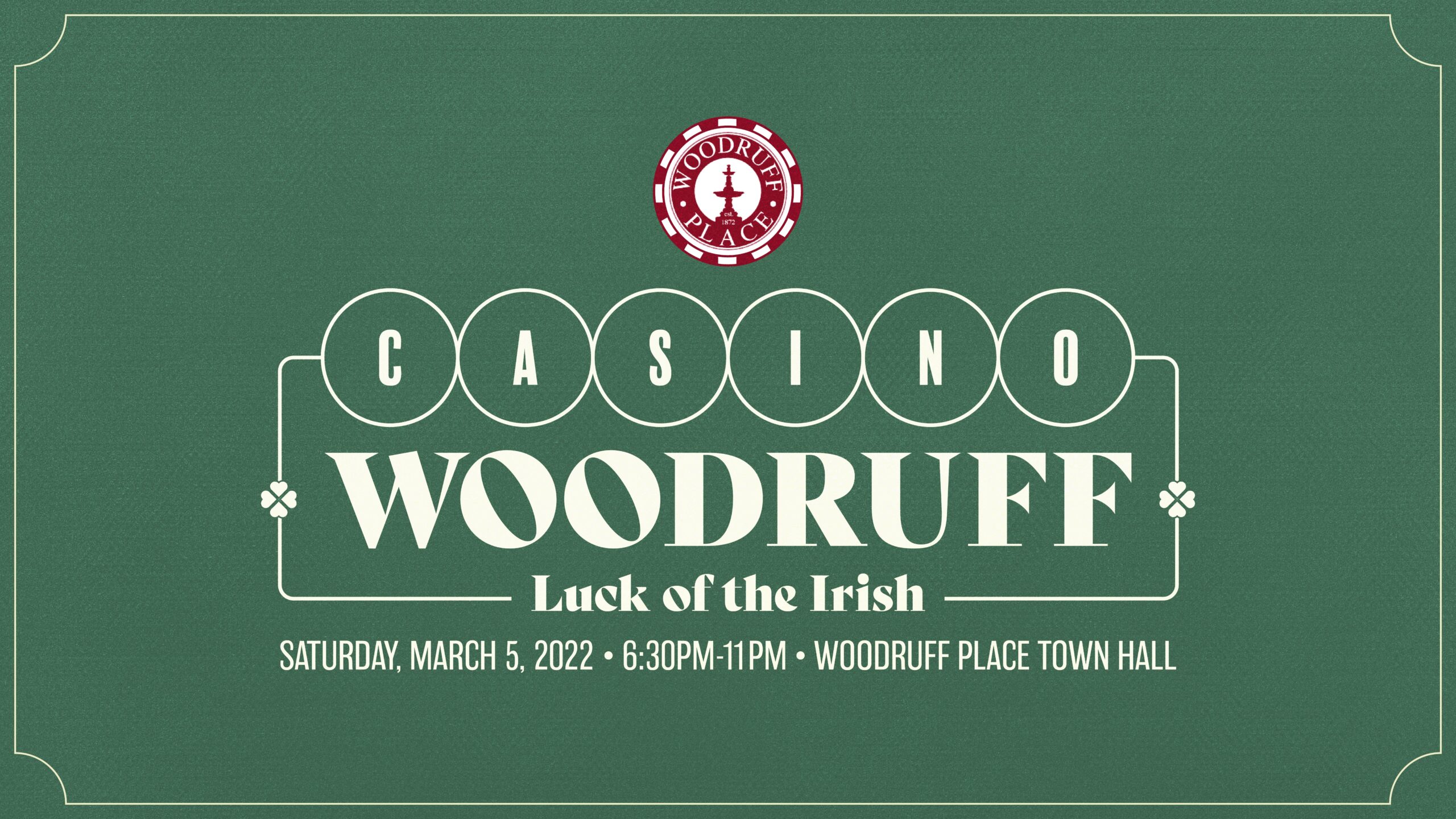 Woodruff Place Casino Night – Saturday, March 5, 2022 from 6:30pm-11pm at Town Hall
Event Information
6:30pm-7pm purchase chips, food, and drink
7pm-10pm casino
10pm-10:30pm close auction
10:30pm-11pm collect auction items
Bi-annual Casino Night! Canceled in 2020 it's baaaaaaaack! Have fun and bid on great silent auction items.
Luck of the Irish before St. Patrick's Day!!
Winnings have no cash value. All chips will be used for food, drink, or silent auction. Turn in unused chips at the end of the night.
Proceeds from this event support the Historic Woodruff Place Foundation.